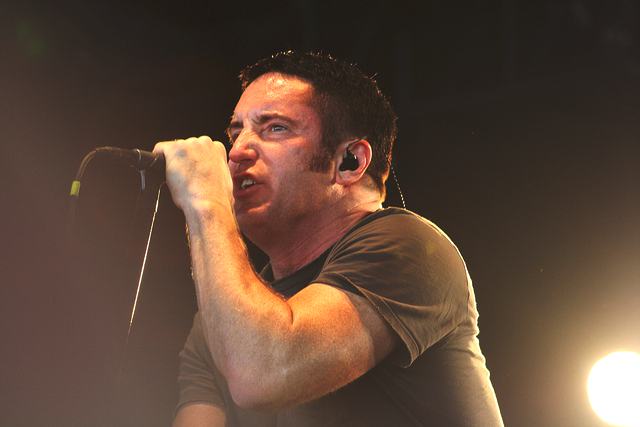 Dopo aver concluso la prima tranche del Tension Tour per la promozione di Hesitation Marks (che abbiamo avuto la fortuna di vedere a Milano a fine agosto), i Nine Inch Nails sono di nuovo on the road per una serie di date, che li porteranno in Italia a giugno per un'unica data live.
In attesa di rivederli in carne ed ossa, oggi possiamo però guardare un film da 80 minuti girato durante la data dello scorso 8 novembre allo Staples Center di Los Angeles. Tra i brani suonati molti estratti da Hesitation Marks, ma anche nuove versioni di classici come Head Like A Hole, March of the Pigs e Hurt: lo potete vedere qui sotto.
La pellicola verrà pubblicata come DVD e Blu Ray nel 2014. Vi ricordiamo che i biglietti per l'unica data italiana di Trent Reznor e compagni (martedì 3 giugno alla Unipol Arena di Casalecchio di Reno, vicino a Bologna) sono disponibili su Ticketone.
Ma le novità per i NIN non finiscono qui: oggi è apparsa online anche la versione integrale del video di Survivalism, primo singolo estratto dall'album del 2007 Year Zero. Il nuovo clip è stato diretto da Reznor insieme a Rob Sheridan e Alex Lieu, e contiene le immagini che ai tempi dell'uscita erano state censurate nella versione passata in televisione: lo potete vedere qui sotto.
Sopra: "Trent Reznor", foto di Plain Alicia's Photography
Di' la tua
commenti
Powered by Facebook Comments