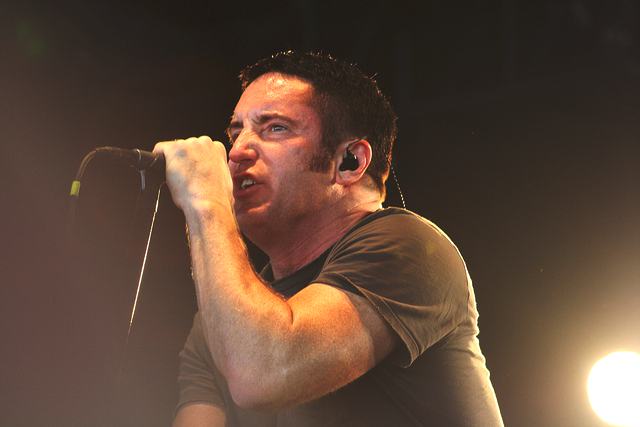 Trent Reznor ha confermato in un'intervista a Rolling Stone di essere al lavoro su alcuni nuovi brani dei Nine Inch Nails, rimasti inattivi negli ultimi tre anni.
"Ci sono segnali positivi", ha dichiarato Reznor, che tuttavia si è tenuto sul vago, confermando solo che "ci sono alcuni progetti in corso che potrebbero rientrare nell'ambito Nine Inch Nails", e che la band potrebbe anche tornare a suonare dal vivo.
Nella stessa intervista il musicista ha confermato che gli How to destroy angels_ pubblicheranno ad inizio 2013 il loro album d'esordio, con un tour a seguire.
Qui sotto potete vedere il bel video realizzato per il nuovo singolo degli HDTA Keep It Together, suonato dal vivo in studio fra tonnellate di sintetizzatori modulari luccicanti.
UPDATE: E' apparso online lo streaming integrale di An omen_EP, il secondo EP degli How to destroy angels_ in uscita il 13 novembre per Columbia Records. Lo potete ascoltare qui sotto (via The Hype Machine).
Sopra: "Trent Reznor", foto di Plain Alicia's Photography
Di' la tua
commenti
Powered by Facebook Comments