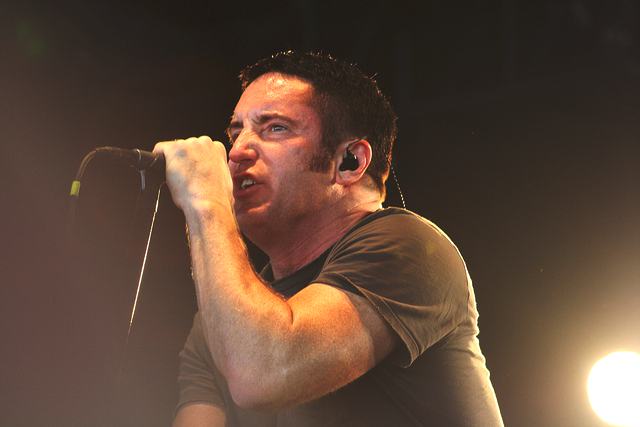 Ieri notte Trent Reznor, attraverso la piattaforma Reddit ha confermato in un botta e risposta con i fan di essere al lavoro anche lui su una traccia del nuovo album dei Queens of the Stone Age, oltre che su vari altri progetti che riguardano i Nine Inch Nails.
Tra questi, la mini-serie ispirata al graffiante album Year Zero (2007), rimasta in sospeso in attesa di uno sceneggiatore adatto, e il remastering in Dolby 5.1 del doppio The Fragile (1999), realizzato dal grande produttore Alan Moulder.
Non manca anche un accenno all'eventuale coinvolgimento – assieme al fido Atticus Ross – nelle colonne sonore dei prossimi capitoli della trilogia di Stiegg Larsson, cominciata con The Girl with the Dragon Tattoo: " Il mio interesse in ciò dipende interamente dal coinvolgimento del regista David Fincher", ha dichiarato il musicista, che ha già firmato lo score del primo film della trilogia.
Qui sotto potete rivedere il bellissimo video di Keep it Together ad opera della nuova band di Reznor How to destroy angels_.
Sopra: "Trent Reznor", foto di Plain Alicia's Photography
Di' la tua
commenti
Powered by Facebook Comments