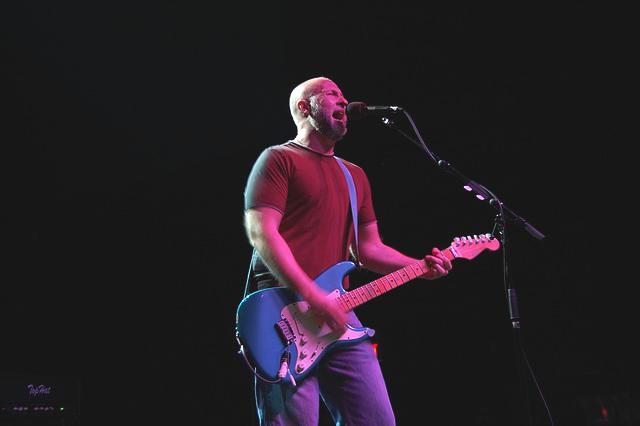 Ieri sera Bob Mould è apparso nello show tv Late Night with Jimmy Fallon, dove ha suonato due brani: il nuovo singolo Star Machine e un classico della sua band precedente Sugar, A Good Idea.
Purtroppo i video della performance non si possono vedere al di fuori degli Stati Uniti, ma abbiamo un'altra chicca in serbo per voi: la sera prima infatti Mould e la sua band sono stati raggiunti sul palco della Bowery Ballroom di New York dal comico Fred Armisen (sì, quello di Portlandia), per suonare tutti insieme tre brani degli Hüsker Dü.
Qui sotto potete vedere il video girato da un fan, che comprende le performance di Flip Your Wig, Hate Paper Doll e Divide and Conquer, tutti tratti dall'ultimo album pubblicato nel 1985 dal trio di Minneapolis per l'etichetta indipendente SST, Flip Your Wig.
Vi ricordiamo che l'ultimo lavoro di Mould, l'ottimo Silver Age è disponibile su Amazon e iTunes.
Di' la tua
commenti
Powered by Facebook Comments