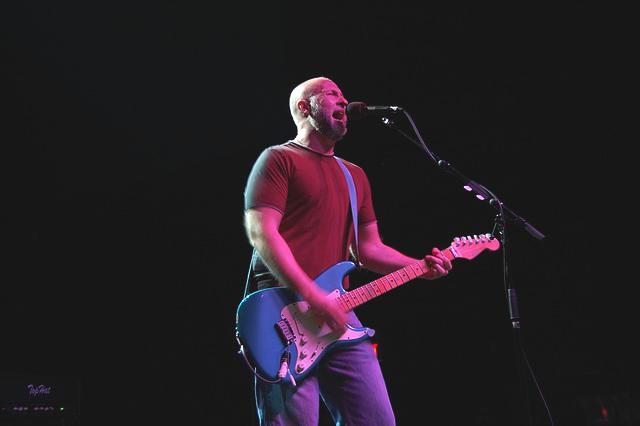 Per festeggiare l'uscita del suo decimo album (e primo per Merge Records) Silver Age, l'ex leader degli Husker Du Bob Mould è apparso ieri sera nel programma tv Late Show with David Letterman.
Il cantante e chitarrista si è presentato con la sua band, che comprende Jason Narducy e il batterista dei Superchunk Jon Wurster, ed ha suonato il singolo The Descent (del quale abbiamo già visto il video qualche giorno fa).
Potete vedere la performance qui sotto.
Di' la tua
commenti
Powered by Facebook Comments