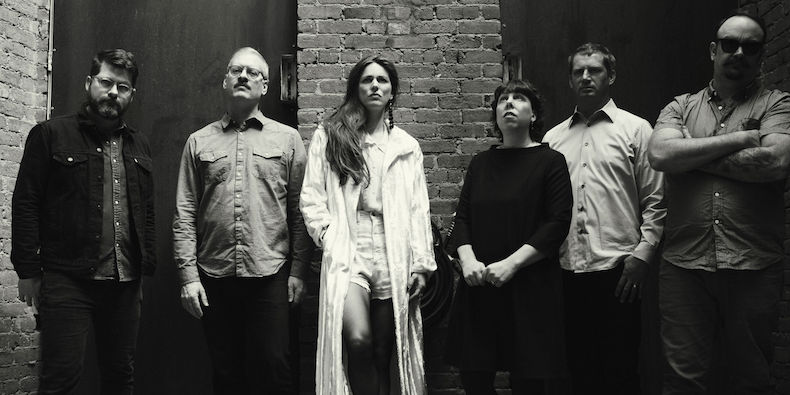 Buone notizie per i fan dei Decemberists: a due anni dall'ultimo LP What a Terrible World, What a Beautiful World, la band di Portland ha annunciato un nuovo album con la collaborazione della cantautrice inglese Olivia Chaney, in un progetto chiamato Offa Rex.
Il disco sarà intitolato The Queen of Hearts e uscirà il 7 luglio su Nonesuch Records. Il progetto è nato quando la Chaney ha aperto alcune serate del tour dei Decemberists: il leader Colin Meloy ha spiegato in un comunicato stampa il processo di collaborazione con la musicista inglese, dicendo di essere rimasto affascinato dall'accostamento tra la musica americana e quella britannica. Di qui l'idea di creare qualcosa di innovativo mischiando due generi tradizionalmente diversi.
Qui sotto, subito dopo artwork e tracklist, potete vedere la band suonare in studio la title-track del disco.
01 The Queen of Hearts
02 Blackleg Miner
03 The Gardener
04 The First Time Ever I Saw Your Face
05 Flash Company
06 Old Churchyard
07 Constant Billy (Oddington) / I'll Go Enlist (Sherborne)
08 Willie o' Winsbury
09 Bonny May
10 Sheepcrook and Black Dog
11 To Make You Stay
Di' la tua
commenti
Powered by Facebook Comments